Daycare
Anan Kids Academy has a safe, secure and stimulating environment that positively engages and celebrates children and their families through a world class childcare support system. Play Group
Our innovative approach helps your child discover that learning is fun while making new friends and building strong relationships.
Nursery
The focus of the kindergarten program is to instil independent learning, creative thinking & excellent communication skills to arm your children to succeed in tomorrow's world. After School
In collaboration with expert partners in various areas, brings to you an unparalleled After School program for those who are looking for an extra-curricular program
PREMIUM KINDERGARTEN AT AN AFFORDABLE INVESTMENT
Being the leading international school in Tamilnadu, Anan provides a rigorous and progressive education in an international setting. Student life at Anan is a rich and vibrant experience. At Anan, academic excellence is not the only criterion; and the best students are not the sole focus either.  The founding philosophy of the school is to be child-centric; transforming a diverse cross-section of students with different talent and learning abilities into life-long achievers.
WANT TO BE A FRANCHISE PARNTER?
Learning Labs - A Glimpse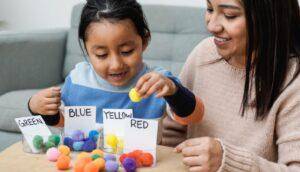 Whether you struggle to stay engaged or your child has...
Read More